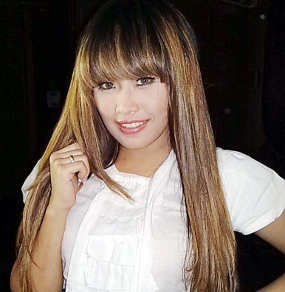 :
Jakarta
Penyanyi Pinkan Mambo sampai saat memilih bungkam mengenai kabar dirinya pindah keyakinan. Pinkan hanya berujar, kalau ia mensyukuri kehidupannya sekarang.
Pernyataan tersebut terucap saat Pinkan ditanya kembali soal kebenaran kabar pindah agama tersebut. Namun, pelantun 'Kasmaran' itu tetap tidak ingin berkomentar.
"Pokoknya aku bersyukur dengan keadaan sekarang," jelas Pinkan saat ditemui di sela-sela jumpa pers album 'The Masterpiece of Rinto Harahap with Tohpati' diCandi Singosari Ballroom, Hotel Grand Sahid Jaya, Jalan Jenderal Sudirman, Jakarta Selatan, Rabu (3/11/2010).
Saat ditanya lebih jauh soal kabar tersebut, Pinkan tetap memilih tidak berkomentar. Mantan personel Ratu itu malah mengalihkan jawaban dengan bercerita mengenai rencana konsernya di Taiwan.
"Aku sih sebenarnya nggak mau bilang menghilang. Bulan lalu memang sibuk saja. Persiapan konser di Taiwan itu dahsyat juga," begitu katanya.